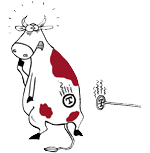 Branding, by its very nature, is not optional. 
If you do not position yourself in people's minds,
they will do it for you.
— Peter Drucker
---

Click for Previous Issues
---
Want a hardcopy of AbuLLard's ABCs? Buy the book...Click here.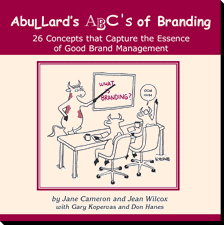 You get not only the cartoons but a set of exercises to evaluate your own brand.
26 Fundamental Rules of Good Branding
To capture the essence of good brand management, AbuLLard's ABCs articulate the obvious and make it memorable with a little help from the rest of the herd. Use these simple rules to make good branding work for you.
Move your mouse over the table below to see what each letter stands for. For more information, click on the letter.
| | |
| --- | --- |
| Learn more from AbuLLard and the rest of the team! | |