GOOD service matters.
Want to talk about this?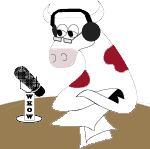 Abby will be available
to talk about
the impact of service
on your brand value.
 
2 PM (EDT)
Thursday, June 21
Dial-in Number:
(605) 990-0550
Access Code:
1034818#
This week I want to talk about service ... GOOD service for a change. I've had several recent experiences where people did unexpected things for me. The end result ... an increase in their brand value as far as I'm concerned.

As some of you know, I've had a number of adventures with my car in the past month. Most of them had the recipe for "annoyance", if not "disaster", written all over them. However, due to some extraordinarily GOOD experience with service people, they were indeed only adventures.

Without going into the whole story, I'll tell you I had to go to Johnstown, PA to pick up my car at the dealer's to which it had been towed after Memorial Day weekend. No problem! I would take a train to Johnstown. I was told by the Johnstown transit authority that I could take local bus #17 to the dealership and that I could catch that bus "right in front of" the train station.

Long story short ... the train arrives in Johnstown, an hour and 15 minutes late. There's no power in the train station due to a severe thunderstorm. It's raining. And, you guessed it ... no bus, no bus stop, nobody who knew anything about the buses at the train station.

After a moment of panic, standing in the rain wondering what the heck was I going to do, I called AAA. I explained my situation. It wasn't a normal service call, but they connected me with a representative, a pleasant young woman who looked up the address of the bus station, then stayed on the phone with me as I walked there to make sure I was going the right direction. Do you think I'll continue my membership in AAA? Sure thing.

And shortly after I got the car (a Mitsubishi) home, the rear windshield wiper switch got stuck, in the ON position. Very annoying when it isn't raining. I pulled into the first car dealership I saw, a BMW dealer ... now I usually don't have good things to say about BMW's or their drivers ... but when I told the young man at the service desk that I was "a damsel in distress" he removed the wiper fuse for me, for free. Will I buy a BMW? No. But I'll tell people what a good experience I had at that dealership (in Fort Washington).

Then there was my mechanic Pete, at Superior Auto, who put the wiper fuse back in, unplugged the rear wiper only, and showed me what I needed to get to fix the problem, for free. Will I take my car there when I have a major problem? You bet.

And finally, I noticed that the paint on the hood of my car was peeling. It had been repainted after some body work at Paul Brother's Body Shop last spring. I took it there expecting some kind of push back. I showed the service manager the car, he said, "We guarantee our work for the lifetime of the car. I'll call you next week to arrange a time to get it repainted." Will I take my car there if I ever need body work again? Of course.

The bottom line of all this is that good service builds your business. I will not only take my business to these people. I'll tell everybody I know about them. Here's a question for you ... what do people say about your service?    
Events
"We believe in Networking for Life --- whether employed, running your own business, or looking for a job. It is the relationships that we build that sustain our success throughout our careers. "
 ...Chris Pavlides, Chairman of the Board and CEO, The Greater Philadelphia Senior Executive Group.
Greater Philadelphia Senior Executive Group (GPSEG) , New Jersey Chapter.
GPSEG, originally an organization focused on executives in transition, is now a vibrant community of executives working in many capacities ? in the corporate arena, in professional service companies, as well as executives in a transition phase. This year GPSEG has formed a New Jersey Chapter. This chapter holds breakfast meetings at the on the 4th Friday of each month. Our next meeting is
June 22, 7:30 AM - 10:00 AM,
Doubletree Suites Hotel in Mt. Laurel
Click here for more information.
Contact me if you want to learn more about this organization.
Products
Your situation analysis resulted in a clear message about who we were and how we could differentiate ourselves in the marketplace. This enabled us to focus our marketing efforts with a minimum of extra investment.
Craig Tinkleman, QCi
Situation Analysis
Are you wondering whether your business is on the right track? Do your marketing materials (printed, web, presentation, phone greeting, etc) leave potential clients with the impression you want? Are you saying things in a way that potential clients understand the value of what you offer?
Our Situation Analysis is an in depth conversation with you about your business. It helps you to answer these questions, see the "big" picture for your business, and plan for success.
Click here for more information about these sessions, or call 215.732.1553 for more information